Since 1978 the Parkdale Village BIA has funded and/or produced dozens of community Festivals and Events, most recently, from 2013 till 2019 the neighbourhoods key event 'Spring into Parkdale Sidewalk Festival & Night Market' was produced entirely by the BIA staff, with support from sponsors.
A new vision
The Parkdale Village BIA is extremely proud of the 'Spring into Parkdale Sidewalk Festival & Night Market' – the annual outdoor street festival featured a sidewalk sale with over 100 vendors, live entertainment and FREE family-friendly activities. The 1.4km sidewalk sale, included 4 markets, a 10,000 sq.ft. outdoor Night Market showcasing Parkdale's eclectic food and chefs, and a 10,000 sq.ft. Kids Zone as well as the Little Tibet Market!
However, the BIA will no longer be producing the Spring Festival. With the guidance of the most recent BIA Members Survey results, the BIA is excited to announce that the Festival funds will be reallocated to other projects which can service the community 12 months out of the year, such as;
Street Cleaning + Maintenance
Community Safety + Crime Prevention
Funding & resources for seasonal events & festivals within the area that are produced by local agencies, businesses, residents and community groups.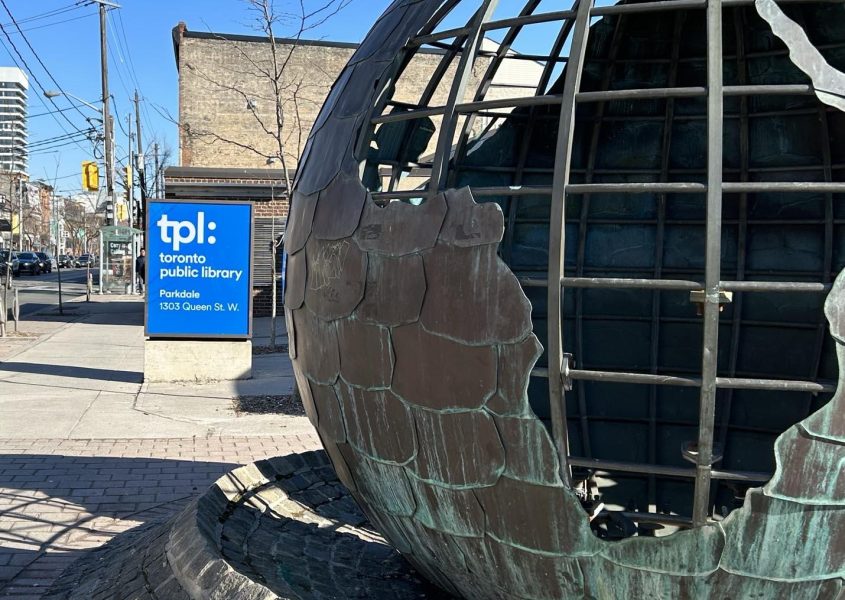 Additional details
Submit your activity/event for funding in 2022
The BIA Community Festival & Event fund supports local events by providing funding, access to event equipment, helping navigate city application processes or permits. If you have a local activity or event within the BIA that you would like to submit, please read the Request for Funding Guideline Form & email details to manager@parkdalevillagebia.com. There is no deadline, however, once all funds are allocated then the monetary Grant is closed for the year. You may still submit a request for access to event equipment or support navigating City processes. We do recommend submitting your request at least 8 weeks prior to your activity/event. You may apply for more than one activity/event per year.
Additional details to consider
When applying for the BIA Community Festival & Event fund, please consider the following; how is your event or campaign following COVID-19 guidelines, who does your event service in the community, is your event free and accessible, does your event include a fundraising component, have you reached out to local businesses for support or partnerships, have you reached out to local agencies that may want to align with you, have you found a local venue, do you need support finding local entertainers, do you need help finding volunteers?.

For questions related to streetscape maintenance, business resources, navigating City services, member support services, marketing and events or leasing space in Parkdale, contact email us today to book an appointment.

---
Contact Us
Address:
1313 Queen Street West, Toronto, ON M6K 1L8
Email:
Phone: