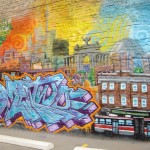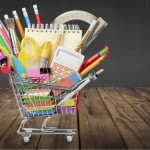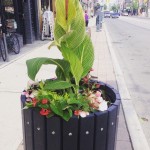 Our
August Newsletter
is out and covers items such as:
Hooray for 80 New Planters which were recently installed along Queen Street west, if you notice any damages or vandalism please contact our office or 311
A reminder that the Parkdale Village BIA funds the removal of Graffiti tagging on your property, within certain guidelines & parameters. We are working to revise and upgrade the service for 2016, however until then please contact our office should you have any questions or have received a warning/ticket from a Bylaw officer.
8 Mistakes we make when using Instagram, click here
5 Back to School Tips for Retailers, click here
If you are interested in having a Mural painted along your wall please let us know. Our BIA is exploring Mural funding for 2016/2017, however, we work closely with Artists who are always looking for a way to display their work in public spaces. Murals are a great way to fight Graffiti tagging as well as help animate the Streetscape.
Parkdale Village BIA Annual General Meeting (AGM) is on Thursday October  8, save the date!
Reminder the summer series of Good Food Markets takes place every Wednesday from 3:00 pm – 7:00 pm in Masaryk Park, just south of Queen St. W on Cowan Ave. If you are within the BIA contact us today to learn how you can participate in the market for free!
Welcome new Members: Top Brands for Less, Vape Hustler
To view the newsletter
click here
or subscribe to receive future newsletters.