City of Toronto opens CaféTO registration for local restaurant and bar operators. The City of Toronto announced that local restaurant and bar operators interested in expanding their outdoor dining space into a curb lane and onto sidewalks in 2022 can now register for the CaféTO program. The program also supports the expansion of outdoor patios on private property through temporary use Zoning Bylaws that permit larger outdoor patios than would otherwise be permitted. Find more details and register before the April 2 deadline.
CaféTO Property Improvement Program provides funding to improve exterior spaces. The City of Toronto's new CaféTO Property Improvement Program provides funding to eligible owners and tenants of commercial and industrial properties in Toronto – including CaféTO program participants – to help improve the appearance and/or function of the property's exterior spaces. Grants cover 50 percent of the costs of eligible property or site improvements up to a maximum amount of $5,000. Additional grant funding of up to $2,500 is available for exterior accessibility improvements such as the installation of ramps, handrails, and other accessibility devices. See more details and apply.

GENERAL PROGRAM INFORMATION
All program fees including application, transfer, and permit fees continue to be waived in 2022, as directed by Council.
Registration for all café types will open on January 18, 2022.
Program information and guidelines will continue to be available at toronto.ca/CafeTO
Participation in the program requires at least $2 Million in commercial general liability coverage. Policy certificates may be post-dated to begin in May 2022.
Patios may continue to expand on private property under the same conditions as 2020/2021.
The registration deadline for curb lane cafés is April 2, 2022, at 11:59 p.m.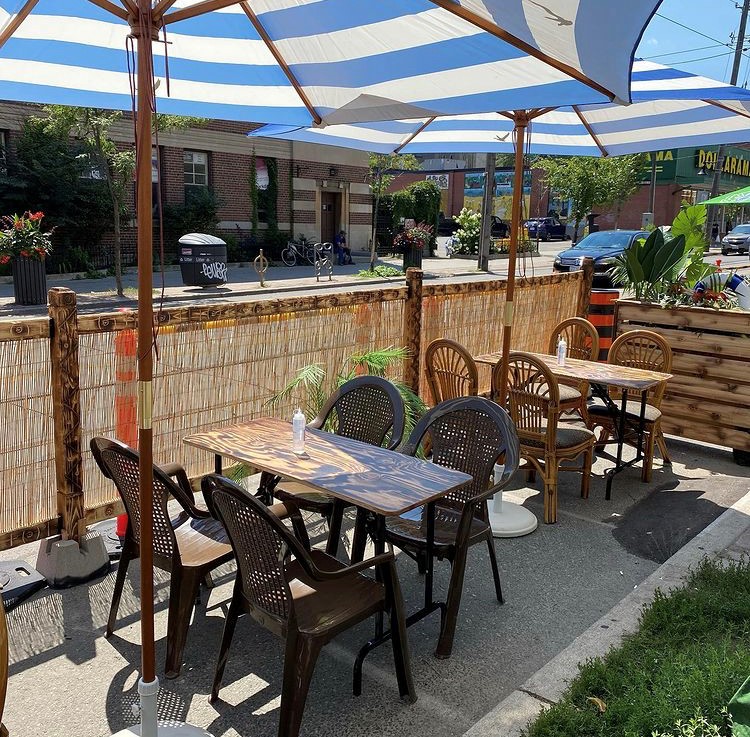 SIDEWALK CAFÉS
A number of previous sidewalk café application requirements have been removed, including:
Public notice of application (e.g. posting/polling, public objections)
Setback distances from residential properties
Adjacent property owner permission
Propane heater certification submission
To participate in CaféTO in 2020 and 2021, prospective café operators needed to complete and submit registration and Certificate of Insurance forms as well as a letter of approval if they were expanding in front of a neighboring business. In 2022, sidewalk café permit applicants will also need to provide:
A site plan drawing
Three photos of the location
Awning drawings, if required