Help us Celebrate & You Could Win!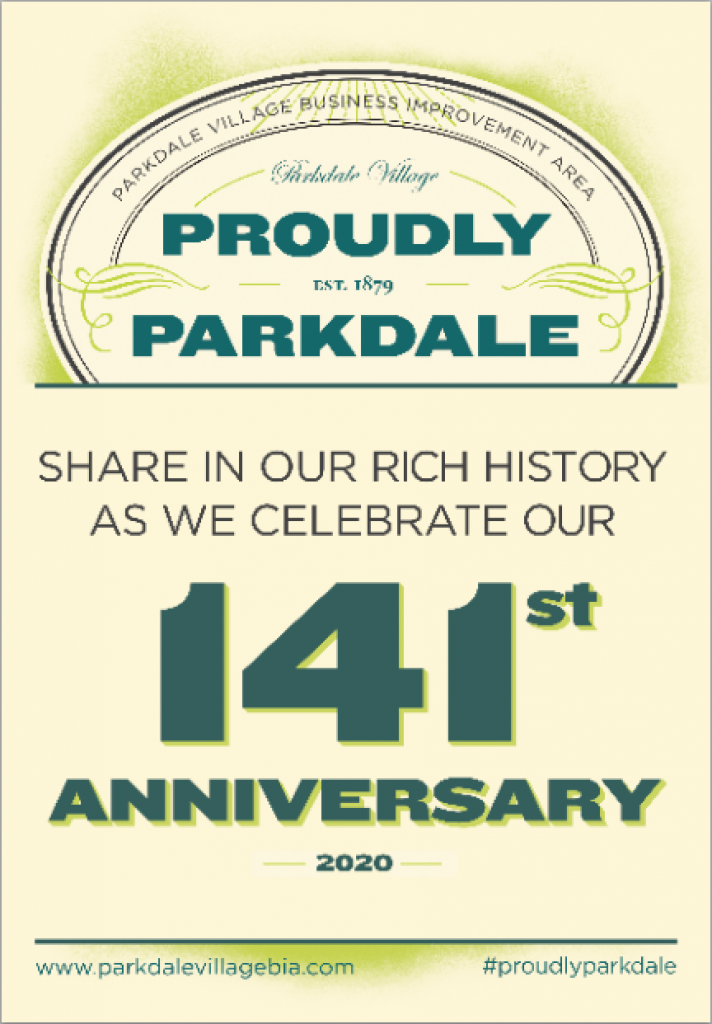 The Parkdale Village BIA invites residents, visitors, shop owners and Parkdale lovers to celebrate the 141st Year Anniversary of Parkdale Village. Although January 1st marks the date that Parkdale became a village, the Parkdale Village BIA (PVBIA) will be celebrating the rich history of Parkdale Village from January 23-26, 2020 by inviting residents and visitors to take a stroll down memory lane, explore the many businesses who will be celebrating in their own ways, and enter to Win in our 4 Days of Giveaways Contest!
Parkdale's 141st Anniversary Contest! We've got 4 days of giveaways!! We're drawing winner (s) daily from January 23 to 26. Win 1 of a few HUGE prize packs, to enter simply Like, Share or Comment on our Contest post on Instagram or Facebook. Enjoy prizes from local shops such as; Garleek Kitchen, Petes Corner Grill, The Well of Alternative Medicine, Craigs Cookies, Plentea Tea Bar, The MoMo House​, Common People Shop​, Jinks Art Factory​, Public Butter​, Barking Iron Barbershop​, Clandestino Wine Bar​, Islas Filipino Bbq and Bar​, Food & Liquor​i, Rustic Cosmo Cafe​, Sylvie and Shimmy​, CiCi's Pizza & Wings, Toronto​, The Grand Trunk​, Made You Look Jewellery​, Glory Hole Doughnuts​, Easy Restaurant​, Paper Plus Cloth​, Studio Brillantine​, Chartreuse Style​t, Parkdale Flea​ and MORE!!!
One prize pack per person. Ontario residents. Winners drawn by 4pm daily. Contest runs January 23-26, 2020.
Opening Reception of the Visual Art Student Association York University @ Gallery 1313 on January 23, 2020
Surf Tiki Vacation @ The Shameful Tiki Room on January 23, 2020
Documenting Black Families Opening Reception @ Black Artists' Networks Dialogue - BAND on January 23, 2020
20% off store wide @ Chartreuse Style on January 23-25, 2020
A Night of Comedy & Music @ TO Lounge on January 24, 2020
Eighties + Nineties Night @ Stones Place on January 24, 2020
Shane Pendergast @ Today/Tonight on January 25, 2020
Bass Witch New Moon @ Northern Contemporary on January 25, 2020
Lunar New Year After Party @ TO Lounge on January 26, 2020
Korean Typography Workshop⁠ @ Paper Plus Cloth on January 26, 2020
Fried Chicken Doughnut Sandwich Special @ Glory Hole Doughnuts January 25, 2020
More Events added daily!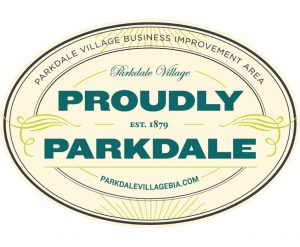 Residents and visitors will also be encouraged to learn more about the community by clicking here or here. #proudlyparkdale
Learn more about Parkdale Village history here!