Fireside Culture Week 2012 was a huge success!  Thank you so much to everyone who participated.  For those of you who missed out, or who just want to re-live the magic, The Parkdale BIA presents: Fireside 2012 - A Retrospective.
Fireside Culture Week was kicked off with our Opening Night Launch Party at Goodfellas Gallery.  It was sponsored by Beau's Brewery, Cobs Bakery and HomEquity Bank.  Parkdale's Coriander Girl and Le Tibet provided floral arrangements and delicious food.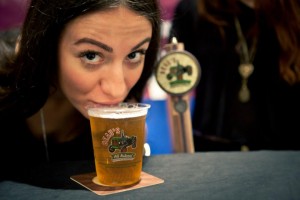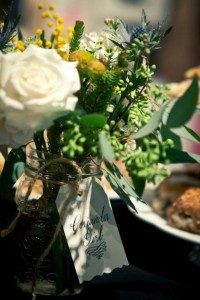 Gord Perks came out to support the festival, and chatted to performer Jeff Quick.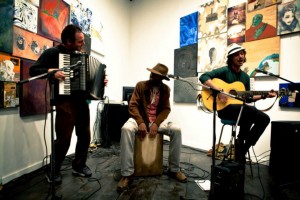 Shuggie and The Bandits.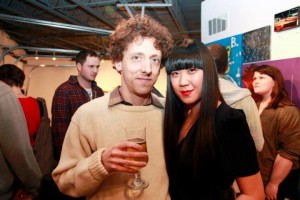 The fabulous Esther Kim organized the launch party.
The next night was the Fireside Comedy night "Funny For Money" at
The Sister
.  Some of my fave Toronto comedians participated, including Chris Locke, Sarah Hennessy, Kathleen Phillips, Ladystache, Adam Christie and so many more!  The audience voted on their fave solo and group comedians. Kathleen Phillips won for best solo comedian.  Her character piece about "Paris, France" and mustard was well-crafted, brilliantly performed and hilarious.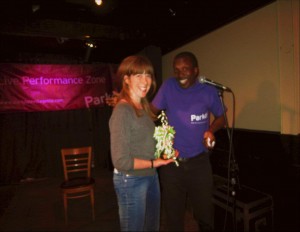 She won the trophy for "Funniest in Parkdale".  The evening was hosted by Fireside Festival Director Marcus McLean!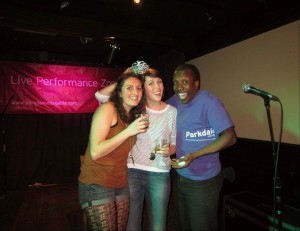 Hilarious sketch duo Ladystache won for funniest group. They earned that "Irish Princess" tiara!
Wednesday evening was Fireside's Theatre Night at Big Guy's Coffee Shop!  I didn't make it to this event, but I heard rumors that there was a specially crafted "Fireside Ale" - I would have loved to try it.
On Friday night our queer event "Queer Parking" took place at The Cadillac Lounge! It was fabulous, and packed with wonderful people.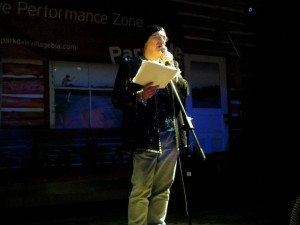 Parkdalian Phillip Cairns read his poetry.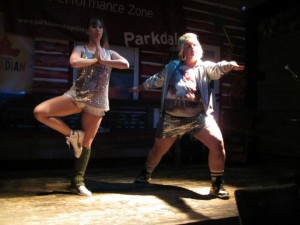 Featuring the performance and hosting talents of Miss Fluffy Souffle, Queen of Parkdale!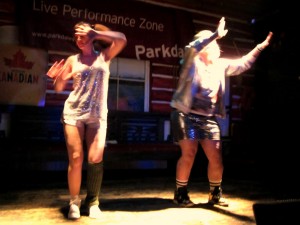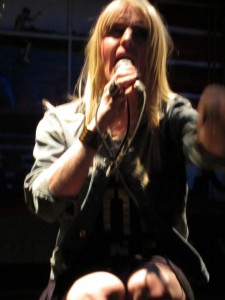 an incredible show by Regina the Gentlelady of Light Fires!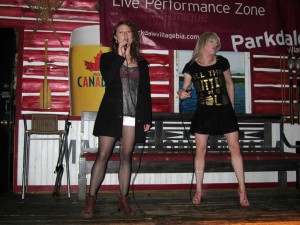 AND a fabulous duet of The Boy Is Mine featuring Kelly McMicheals!
And dance jams late until the night by DJ Max Mohenu.
Saturday was the main performance day for Fireside, featuring performances in the Dufferin Amphitheatre and in businesses throughout Parkdale all day long.   I wish I could have gotten to all the events.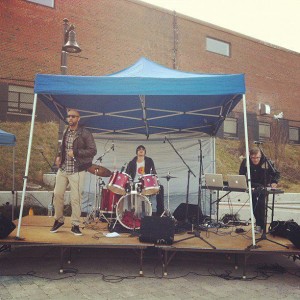 Beatface played the Amphitheatre to a happy audience of music lovers.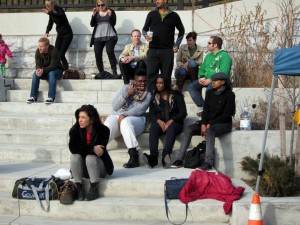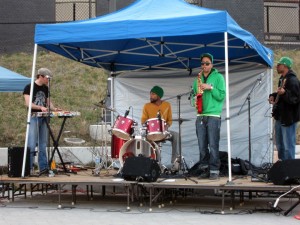 Thunderfunk at the amphitheatre.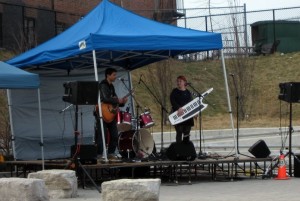 Zuviri at the amphitheatre.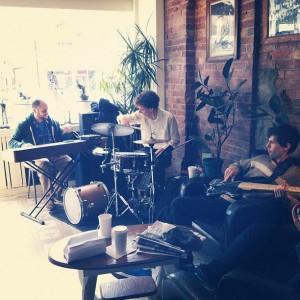 Yeah, You're Right at Big Guy's Coffee Shop.  Thanks to Esther for the picture!
Sage Tyrtle told her captivating stories at The River Trading Company.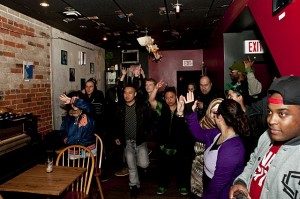 People packed into Not My Dog for our hip hop event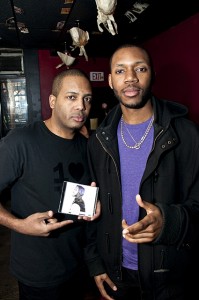 featuring, among many, Shocka!  Thanks to Shaun C for the beautiful pictures.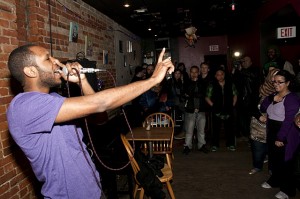 Looks like an incredible performance.
It was an incredible week filled with culture and creativity and fun that made me so proud of our community and the Parkdale BIA.  See you next year!