Make the most of the end of summer by taking your special someone out for a night on the town! Not only does Parkdale have numerous award-winning restaurants and bars to choose from, but the neighbourhood can satisfy all your pre-date prep too. From hair stylists to high fashion, aestheticians to accessories, everything you need to get date ready is at your (newly polished) fingertips. The only question that remains, ladies, is what kind of Parkdale date are you?
The Organic Romantic
She's the girl who likes things
au naturel
. Dinner for her is a vegetarian buffet at
Le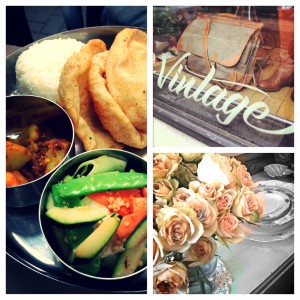 Tibet
followed by a stroll around Queen West's vintage and antique shops with a mint tea at
The Mascot
. Her eco-friendly dress is from
Chartreuse Style
, and she does her own hair with organic shampoo from
JR's Natural Health & Bulk
. Her date's in comfy unisex TOMS from
Boutique Café
and a crewcut from
Lionel's Barber Shop
. Bring her flowers from
Coriander Girl
and she's yours!  
The Canadiana Chick
O, Canada, this girl is true, strong and free. She'll start the date with a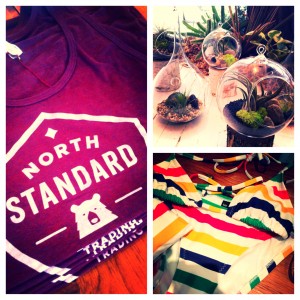 terrarium workshop at
Crown Flora Studio
, then take you to
Keriwa Café
for bison and rutabaga, and whisk you to
The Boreal Gelato Company
for dessert. Keep the night going with Ontario craft beers at
The Rhino Restaurant + Bar
. Wearing her favourite tank from
North Standard Trading Post
, she had her hair done at
Quinn West
, and if you're lucky, you may get to see the set of Hudson's Bay items from
Future of Frances Watson
at her place later.
The Fabulous Girly Girl
This girly girl likes to go all out, and lucky for her, Parkdale can be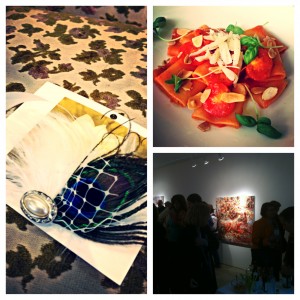 fabulous too! Wine her and dine her at
Maialino Enoteca Italiana
, followed by a contemporary art gallery party at
General Hardware
. She'll be wearing a slinky backless dress from
Shopgirls Gallery Boutique
 with handcrafted jewellery from
Made You Look
. Her date prep includes a glamorous full makeover package at
Red Carpet Queen
that covers all the bases: facial, manicure & pedicure, eyebrow wax, eyelash extension and so much more!  
The Hip Girl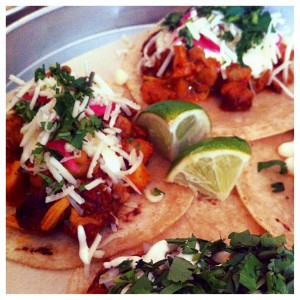 Starting the night with tacos and bourbon at
Grand Electric
, the hip girl knows to line up early at this high-energy hotspot. She's wearing a vintage chambray button-down from
Philistine
, and her long hair hangs loose with ombré highlights from
Fringe
. Her date's got on a silk-screen printed tee from
The Public Butter
 and tattoos from
Fabrizio Divari
. After dinner the couple heads to
Wrongbar
to catch a concert and dance the night away. Find your own favourite place to get date ready with our resourceful
Business Directory
!