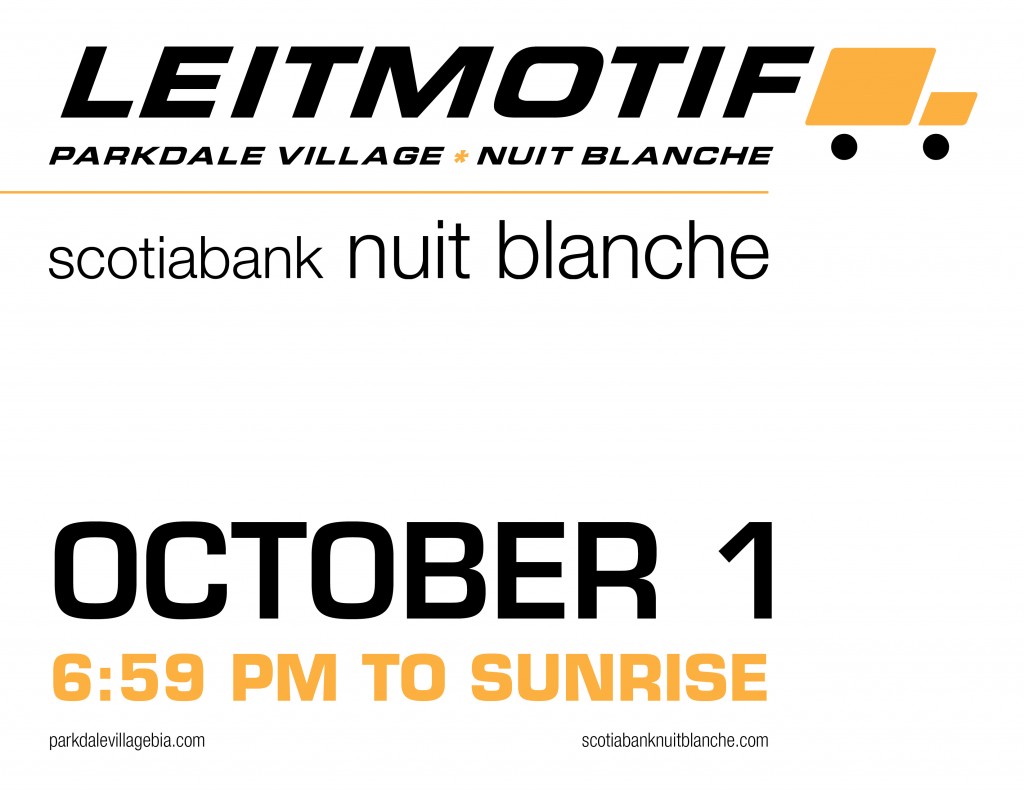 LEE HENDERSON |
www.noattainment.com
Borne back, ceaselessly
is a video installation that aims to bring the discourse of class and surveillance to bear by invoking a motif from F. Scott Fitzgerald's The Great Gatsby (the novel from which the work takes its title). Videotaping his own eyes on autofocus, Henderson fools his camera into doubting its own algorithm, forcing it to continuously oscillate between focal lengths as it gazes into him and he into it. H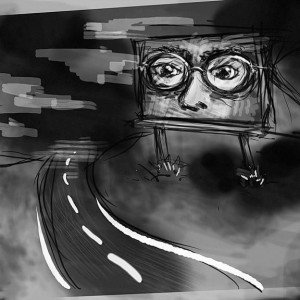 enderson has studied art in Canada and Berlin, with talented professionals including Maria Vedder, Brian Eno, and Ellen Bromberg. Since completing his MFA in Intermedia at the University of Regina, Henderson has been furthering his time- and lens-based artistic practice while teaching Media Art, Computer Science, and Conceptual Photography at the postsecondary level (currently at OCAD University, Toronto). He continues to show in Canada and abroad. Recent and upcoming exhibitions and screenings include the Zero Film Festival in Los Angeles, The Dunlop Art Gallery in Regina, The Rooms in St. John's, SAW Video in Ottawa and gallerywest and Trinity Square Video in Toronto.  
NICK HUTCHESON, MARA MARXT + EVA SCHINDLING |
whiteloop.evsc.net
White Loop
is a sound installation that explores and infiltrates the collective unconscious of a neighborhood through noise generated by 100 dream stories. Visitors to the installation encounter a sound landscape similar to white noise - a signal that contains all human-perceivable audio frequencies at once and causes the brain to stop focusing on individual sound sources. The sound of 100 voices speaking simultaneously - retelling their dreams - is a natural source of white noise. As the cognitive brain chooses to ignore the noise, the unconscious is free to perceive and interpret the hidden words.
White Loop
filters stories originating from the unconscious - the dreams of the collective - subliminally back into the unconscious of the visitors.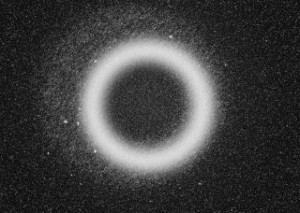 Dreams are sent into a feedback loop that escapes the attention of the conscious mind. Like Parkdale itself, this gallery in a truck is a space of migration, a layering of stories, history, and an encounter with the dreams of one's family, friends, neighbours and strangers. Nick Hutcheson is a Toronto based producer with a passion for collaboration and stories. His writing has been performed on stage and published in magazines. Nick was most recently the production manager for
Hooked
at Toronto's Summerworks after staging it in over 20 houses around Toronto. Other recent projects include coordinating
The New Yorker
at Luminato and founding the arts collective, Siding Project. Nick was the co-founder and associate editor of
boulderpavement
, a magazine of arts and ideas, published by The Banff Centre Press. Mara Marxt is a Banff based curator driven by the transformation of concept into realization, drawing on her background as an artist and designer. She is a cofounder of MAGAZIN, an art off space in Vienna. Exhibitions include:
The Opening
, Der Traum einer Sache - Social Design zwischen Utopie und Alltag, Deadline today! - 99 stories, Für den Fall. In 2010 Mara moved to Montreal as a curator-in-residence, researching public art in that city. Eva Schindling is a Montreal based new media artist and creative technician practicing in the interdisciplinary zone between art, science, technology and design. Driven by a fascination for the emergence of complexity and the nature of reality, she uses code, sculpture, electricity and visuals to show the beauty and mystery of the fundamental truths that constantly surround us but are rarely seen. Exhibitions: Japan Media Arts festival, Hong Kong's Museum of Art, Finland's Live Herring exhibition, the Pixxelpoint festival in Slovenia and the Ars Electronica.
KELLY JAZVAC |
www.diazcontemporary.ca
Nest
will be comprised of a UHaul moving truck completely covered in adhesive vinyl which has been printed with composite photographs of damage suffered by the facades of various big box stores in Ontario. Jazvac is a conceptual artist who works primarily in sculpture and installation. Based in London, she has exhibited nationally and internationally, including a recent project at i8 Gallery, Reykjavik Iceland. Jazvac is represented by Diaz Contemporary in Toronto. Kelly Jazvac would like to thank Laura Goffin, Colin Miner, Solafa Rawas, and the University of Western Ontario for their generous financial support. ###
LEITMOTIF on Facebook [Leitmotif | Scotiabank Nuit Blanche]
LEITMOTIF on twitter
[Leitmotif2011]
Thank you to the Ontario Arts Council for their support of LEITMOTIF
LEITMOTIF is possible with good spirited collaborative support by Advantage Car & Truck Rentals – www.advantagecarrentals.com
LEITMOTIF is also appreciative of the support we are receiving from the following community sponsors:
Advantage Car & Truck Rentals, Barton Floor Coverings, Belle Optical, Brock Carpet, Capital Espresso, City of Toronto Public Library – Parkdale Branch, Common Sort, Free Radio Berkeley, Future Cinema Lab at York University, Gladstone Café, The Gladstone Hotel, Hope Neon, Ltd., Imagine8, Ingrid Mueller Art + Concepts, Mangez, Mascot Café, Misfit Studio, São Paulo Biennial Foundation, OCADU, PARC, Parkdale Village BIA, Public Butter, Queen West Antique Centre, Queen West Subscape Inc, Rhino, Shop Girls, Studio Brilliante, Toronto Public Space Initiative, The Workroom and the spirited community of Parkdale Village.