The best part about summer is, arguably, dining
al fresco.
Whether you're out for a full meal or a quick pint, nothing beats sitting in the sun on one of Toronto's many patios. You don't need to look far to find them – some of the best to be had are in your own backyard. From Dufferin to Roncesvalles, here is a list of the licensed restaurants within the Parkdale Village BIA that have an outdoor patio: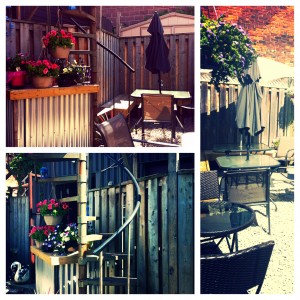 Rustic Cosmo Café
Famous for its cow-in-martini-glass logo, Rustic Cosmo has been a Parkdale staple since 1995. Known for its delicious sandwiches, breakfasts and friendly, familiar faces, this little gem of a café has a charming little backyard patio too.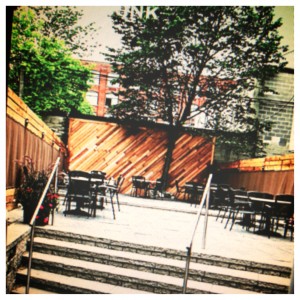 The Parkdale Drink
Asian-inspired cuisine and live DJs create a fun, party-like atmosphere in this resto-martini bar. With an intimate back patio complete with natural stone waterfall, The Parkdale Drink is a contemporary night-time neighbourhood destination.
Cadillac Lounge
This large backyard patio resembles a funky cottage-country deck and half of it is covered, which is perfect for inclement weather. The Caddy's menu has undergone a delicious upgrade; try the microgreen house salad or any of their smoked meats. Addictive.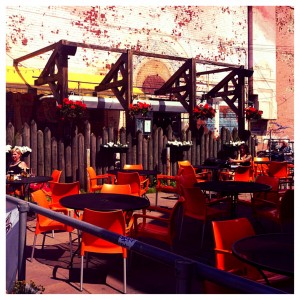 The Rhino
Though technically it's a side patio, The Rhino's outdoor seating area is one of two in Parkdale that faces the street. A perfect place for people watching, there's ample room and more than 20 beers on tap to satisfy anyone's taste. Plus, their menu is affordable, satisfyingly diverse and includes a section of "something on a stick."
Grand Electric
Hip tacos and bourbon joint, Grand Electric, is open for lunch and dinner seven days a week (closed between 4-5:30pm). Their backyard patio, cozy with communal picnic tables, is currently pending approval by the City. Check back for more updates over the next few weeks on
ParkdaleVillageBIA.com.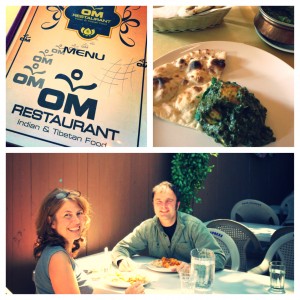 Om Restaurant
If you're going to hit up a patio in Parkdale, you might as well take advantage of the resident Tibetan diaspora while you're at it. Om serves up authentic Tibetan and Indian dishes – including delicious momos – and its large south-facing back patio is tucked away under the canopy of neighbouring trees.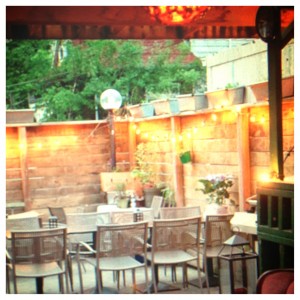 Not My Dog
Open from 7pm to close, Not My Dog offers a secluded back patio that's only accessible through its basement. The Dog's menu is incredibly affordable and surprisingly Asian-inspired (try the perfectly spicy chicken curry). There's also live music.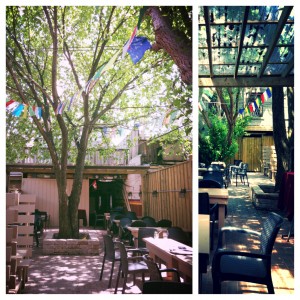 Tibet Kitchen
One of the two Tibetan restaurants in Parkdale with a patio, Tibet Kitchen is open for lunch and dinner. In addition to Tibetan delicacies, Tibet Kitchen's menu includes other Asian favourites like spring rolls and great deals on (spicy!) lunch specials too. Vegetarian friendly.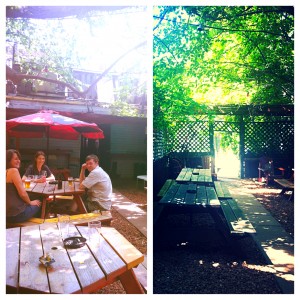 Mezzrow's
This casual backyard patio is a haven for local hipsters and hippies alike, with live music, a feel-good vibe, affordable pub grub and an infamous fish tank. Go here for a low-key pint with your Parkdale posse.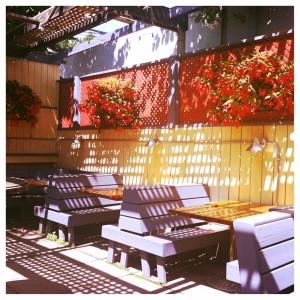 The Sister
Casual pub The Sister (previously known as Mitzi's Sister) has been a Parkdale favourite for years. Open at 4pm, their patio seats 40 and is the perfect place for a comforting daily special like roast beef dinner on Sundays, $5 Martini Mondays, half-price nachos on Tuesdays, and $12 pitchers of Great Lakes Golden Horseshoe on Thursdays. Plus, kids eat free Wednesdays until 7pm.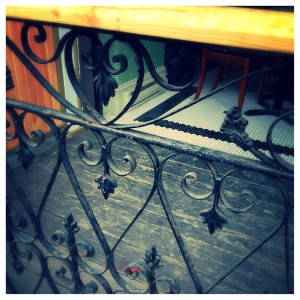 Geraldine
Coming soon is local owner/chef Peter Ramsay's seafood joint Geraldine. This hot-spot will boast the second of only two front street patios along the Parkdale BIA strip and will surely please seafood aficionados looking for a twist!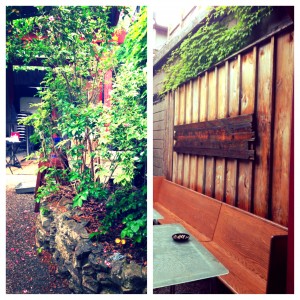 Food and Liquor
The newest kid on the black, late night snack bar Food and Liquor has taken over the premises of patio favourite Poor John's Café. Expect quality times from 5pm to close, Thursday to Monday, with a menu developed by chefs from Campagnolo and Victor at Hotel Le Germain.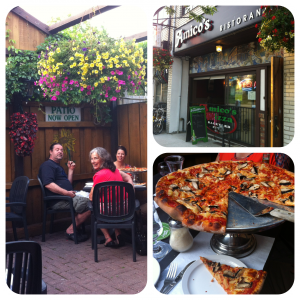 Amico's Ristorante
Celebrating its 35th anniversary this August, Amico's offers reliable classic Italian pizzas (half-price on Wednesdays), pasta and sandwiches in a cozy restaurant with a backyard patio. The atmosphere is casual and family-friendly – plus, from Thursday to Saturday, it's open until 4am.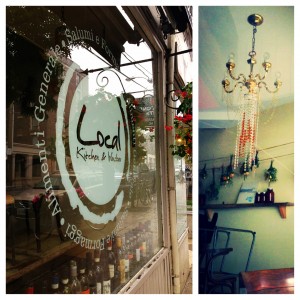 Local Kitchen & Wine Bar
Located at the west end of Parkdale's Queen West strip, Local is an Italian kitchen and wine bar, specializing in house-made pasta and simple, locally-grown foods. Add to that a backyard patio and what's not to love?
Stay tuned for an extended Parkdale Patio Guide as we reveal more hidden gems, unlicensed courtyards, patios & outdoor spaces!