Two of our favourite things are coming together for the 135th Parkdale Village Anniversary - free massages & puppies!!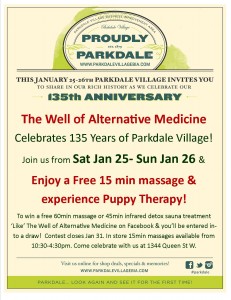 Parkdale Village was for many years a retreat for Toronto's wealthy where they could come and not only vacation with family and enjoy numerous forms of entertainment, but also relax and recover in nature. The neighbourhoods close proximity to High Park and the waterfront as well as many green spaces, offered visitors a perfect retreat for health & wellness. Continuing the tradition is The
Well of Alternative Medicine
located just east of Brock Avenue. This Parkdale staple which boats
"Made in Parkdale"
in their signage and is managed by Parkdalean Marta Dos Santos will be offering:
1. Free 15 minute massages
from 10:30-4:30pm all weekend
2. Free Puppy Therapy sessions. The puppies will be homed in the front window of the clinic and available for people to come in and pet or play with outside of nap and pee times. Interacting with animals, especially puppies can reduce stress, lower blood pressure, reduce feelings of loneliness and of course put a smile on anyone's face
3. An opportunity to win a free 60 minute massage or 45 minute Infrared Detox Sauna Treatment
by visiting The Well of Alternative Medicine on
Facebook
and clicking "LIKE" throughout January. You're name will then be entered into a draw. Visit us weekly as we share more
Anniversary Celebrations
, or
click here
to learn more about Parkdale's rich history. Below, a historical snapshot of visitors enjoying what Parkdale Village and the surrounding areas had to offer.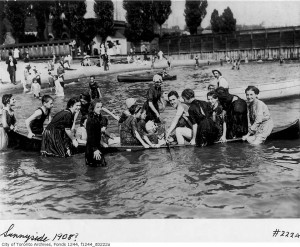 Enjoying the Waterfront in 1908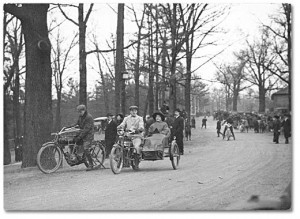 Enjoying High Park in 1904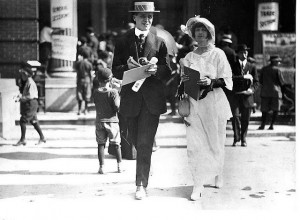 Strolling the 1911 Canadian National Exhibition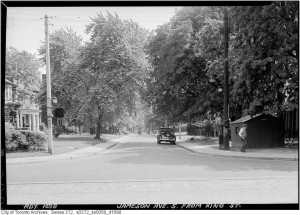 The lush greenery of Jameson Avenue in 1946