The CaféTO program has been extended to allow cafes on the sidewalk through the winter — providing more outdoor dining areas to help restaurants and bars create physical distancing for patrons. Full guidelines and requirements for operating a café throughout the winter months will be made available soon, when provincial regulations are made clearer.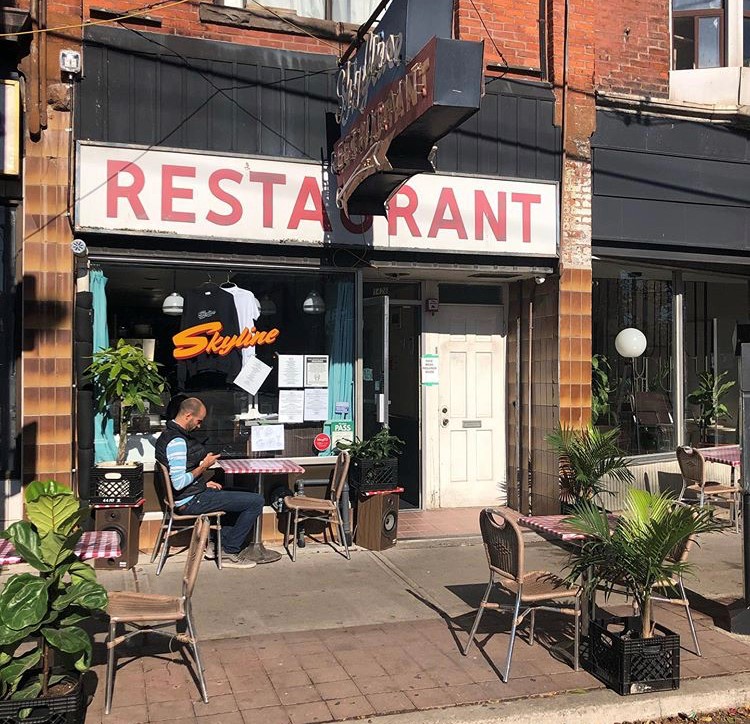 Step 1:
Read the design guide  to understand the rules about safe and proper placement of a winter sidewalk café to keep them safe and accessible.
Step 2:
Café operators must have copies of the following documents on hand and available to be presented upon inspection:
A completed Certificate of Insurance* 
A completed letter of Municipal Non-Objection  to serve alcohol and a copy of your liquor license.
Written permission letter  from the owner of an adjacent property, (if occupying sidewalk space in front of their business frontage)
Written permission is required from your City Councillor if you are occupying space on a flankage/boulevard (on a local road) and don't have an existing R57 permit.
Check toronto.ca/CafeTO for updates on winter maintenance, tents and structures, and heater guidelines, and private property patios.