Fill your belly with steamy and savoury Tibetan and Nepali dumplings at the fourth annual Momo Crawl T.O., hosted by Students for a Free Tibet Canada. This July 29th in Little Tibet, Parkdale hosts Toronto foodies on a steamy savoury crawl for the top momos.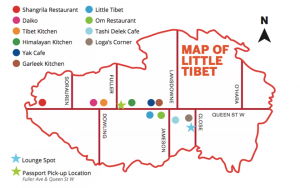 What's a Momo you ask? Momos are delicious Tibetan (and Himalayan) dumplings (meat or veg) mixed with a balanced blend of herbs and spices, hand-wrapped in dough and steamed to perfection. Buy a Momo passport for $25, and open your gates to Little Tibet. You may think the passport is just a document that authorizes travel or authenticates the bearers' identity, but it grants you a total of 10 Momos from 10 different Tibetan and Nepalese restaurants in Parkdale. This year will introduce three NEW Tibetan restaurants mentioned below. All participating restaurants will have meat and vegetarian options.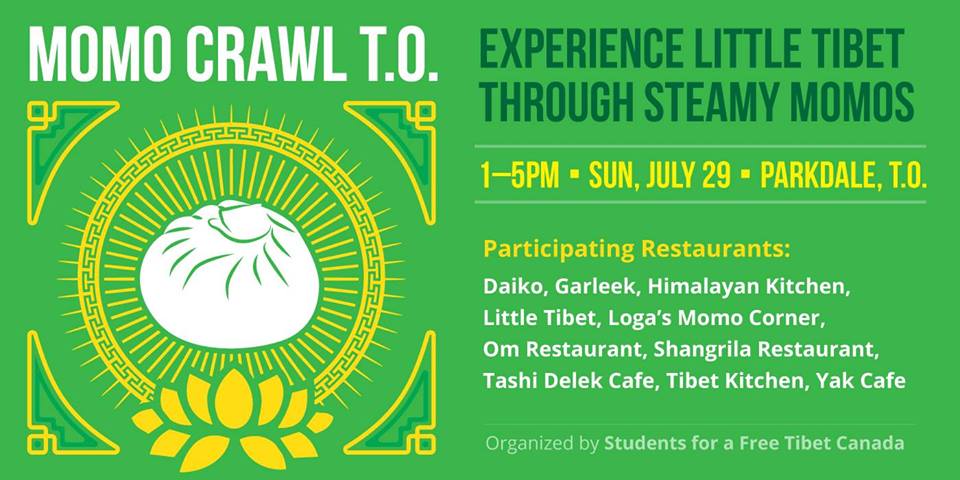 Participating Restaurants:
Daiko Indian and Nepali Street Food Garleek - NEW! Himalayan Kitchen Little Tibet - NEW! Loga's Momo Corner Om Restaurant Shangrila Restaurant Tashi Delek Cafe Tibet Kitchen Yak Cafe - NEW!
#MomoCrawlTO
#LittleTibet
#SFTCanada
If you purchase your passport on Eventbrite, you can pick it up on the day of at the headquarters tent in front of Tsampa Restaurant (non-participant). You can also purchase your passport physically at a location specified here on our Facebook
event page.
For any questions or concerns contact: canada@studentsforafreetibet.org Visit their website to learn more about what they do:
www.SFTCanada.org