The opening of exciting new businesses in Parkdale has been creating some serious buzz all over the city this month.  Allow us to introduce you to our awesome new neighbours!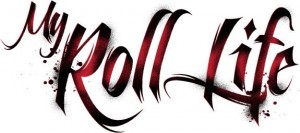 My Roll Life
is a roller skating and bicycle lifestyle & culture boutique, located at
1714 Queen West
(north side, between Triller and Roncey).  In addition to art, fashion, accessories, gear and indie made goods all tailored to fit a derby enthusiasts needs, Store Owner Gwen McDonald (aka Goldie Lock 'N' Load) also provides roller skate rentals, screen printing services and custom button and magnet making.  If you're looking to spearhead your own derby league, get swag made for your favourite skaters or just look the part of a rough and tumble mama or papa drop by the store, visit their
website
,
Facebook page
, or or better yet - come to the
My Roll Life Grand Opening Party
on  November 30
th
.  Welcome to Parkdale, Goldie!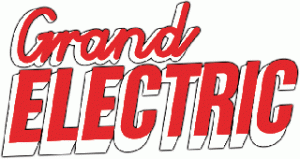 Grand Electric
– you may not have yet heard about Grand Electric - a new restaurant and bar located at
1330 Queen West
(north side, at Elm Grove) –  but oh, you will.  Colin Tooke, former chef de cuisine at Dundas West's beloved Black Hoof, has opened Grand Electric – a cozy, mid-priced Mexican resto and bourbon bar - quietly and without fanfare this Wednesday evening.  Despite Tooke's attempts to lay low - possibly in response to the intense foodster scrutiny that follows anyone attached to Black Hoof - we here at the Parkdale BIA have heard tell that there was an hour long wait for tables on their second night.  With brazed beef cheek tacos, pozole rojo with crispy tortillas and an extensive bourbon list, we can't blame you for waiting. Welcome to Parkdale, Colin!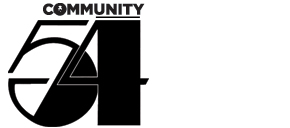 Community 54
(menswear + nostalgia) - If you peek in the window of
1275 Queen West
this week and are dazzled by the lights from video games of yesteryear, you might wonder if an arcade has moved into Parkdale.  Owner John Reilly wants to make it clear that his new Parkdale retail store Community 54, is decidedly
not
an arcade.  Channelling the nostalgia of our 70s, 80s and 90s childhoods, Community 54 is a beautifully curated retail space that carries both vintage collector items and coveted brands like Gumball 5000 and Snap Back Kings.  The arcade games themselves are actually for sale – who doesn't need a Ms Pacman console in their living space?  Like its flagship store in NYC, the store also serves as a community space supporting local designers, hosting in-store events, and wall space for curated exhibitions.  Welcome to Parkdale, Joel!
If you know of any new businesses in Parkdale that we've missed, please let us know! info@parkdalevillagebia.com