The Parkdale Village BIA is proud to support a local community initiative; Parkdale FitPlay!
Kicking-off on Wednesday, January 27 for 4 weeks, and with the support of local fitness leaders and personalities, you're invited to get outside, get fit and have fun!!
The Parkdale FitPlay Campaign provides a fun affordable way for Parkdalians to be active outdoors safely throughout the winter months while connecting with a variety of local health, fitness, and business leaders from Parkdale's diverse Black / BIPOC communities.
The Parks: Explore in your own time Budapest Park, Lakeshore Blvd Parklands, Centennial Park on the Exhibition grounds, Dufferin-King Parkette, Masaryk Park, McCormick Park and Charles G. Williams Park. Click here for Map
The FitPlay: Community members are encouraged to visit designated public park locations and participate in self-led physical exercise and play, inspired by the FitPlay letter key.
How it works: Each letter of the alphabet, A to Z, is associated with a simple exercise most can perform some variation of safely. E.g. A = 10 high knees on the spot.
Participants self-select a word or phrase and perform the exercises associated with each letter. E.g. P A R K D A L E = 10 squats, 10 high knees on the spot, etc.
Mix up your FitPlay by choosing a new word, a new park  or a new challenge each time and invite your Parkdale friends and neighbours to do the same!
The event creator, Debbie King (@supafitmama), is a long-time Parkdale resident, active community member, and energetic fitness leader who some may recognize from @f45parkdale or @black.student.success .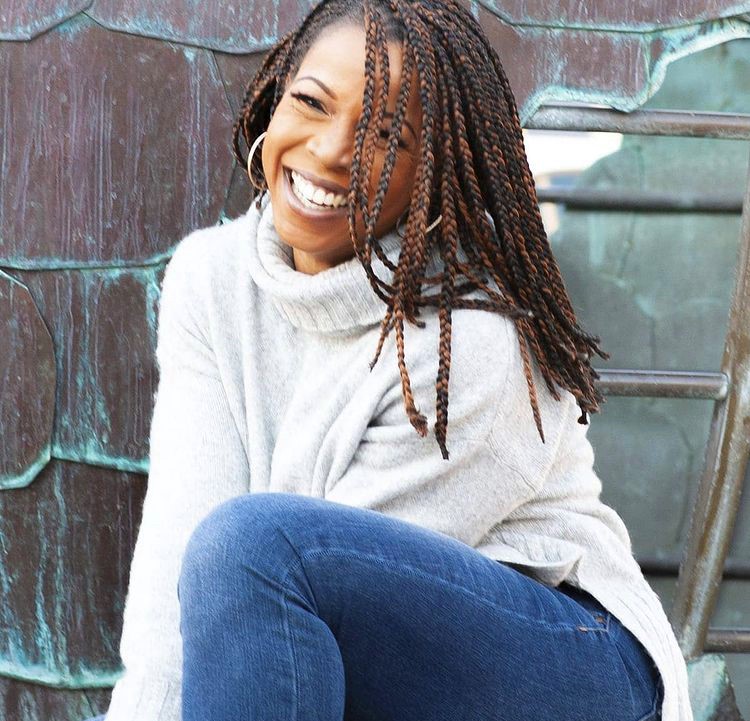 Knowing how important yet how challenging staying active can be during the darker, colder months, and recognizing the restrictions on fitness facilities, Debbie set out to create a motivating way for Parkdalians to get moving safely outdoors.
"#ParkdaleFitPlay was created to inspire more movement, as well as greater connections with local Black fitness leaders, Black-owned businesses, and amazing wellness brands close to home," she said.
Follow the Parkdale FitPlay Facebook page, join the event on Facebook or Instagram to view videos from local health leaders, to get fit and win weekly prizes from some of our wonderful sponsors! Check out the Facebook Event here!
Hashtags: #parkdalefitplay
Instagram/Facebook Tags: @parkdafitplay @supafitmama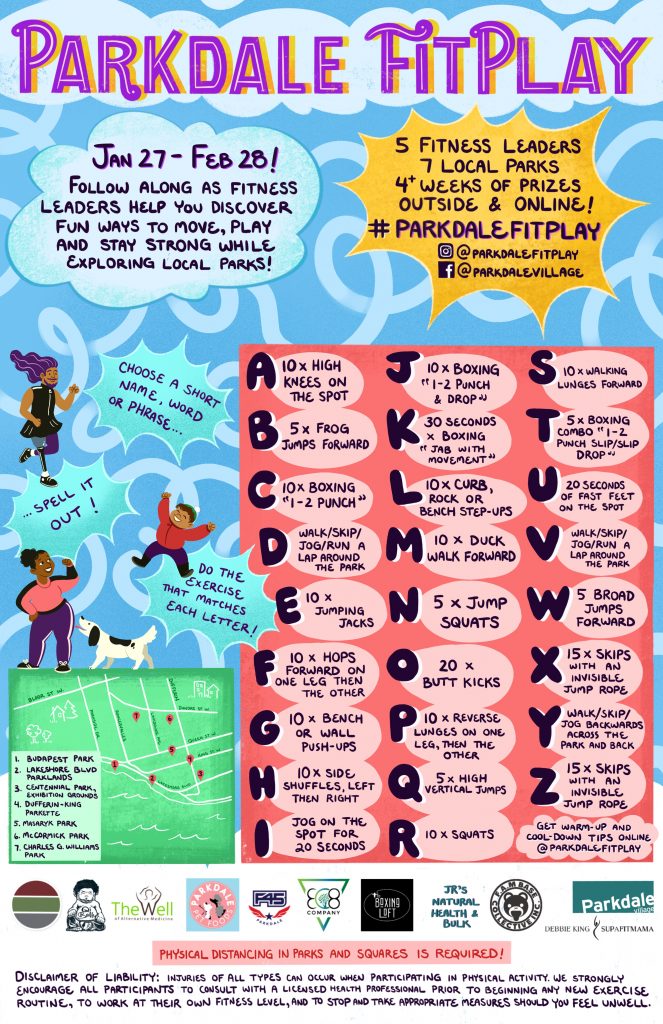 Contest Details: One prize pack per person. Ontario residents, must be 18 years of age. Winners drawn by 12 noon each Monday. Contest runs January 27-February 28, 2021. To be eligible you must Like, Share, Comment or use #ParkdaleFitPlay online to enter. Prizing has no cash value.